Merchandise
Circle Logo T. Sizes S-XL Available colors: White Black Burgandy
Read more…
Music
0:00/2:43

0:00/2:36

0:00/2:48

0:00/3:15

0:00/4:00

0:00/3:02

0:00/1:50

0:00/3:06

0:00/2:57
Artist Bio
Ted Z and the Wranglers, of Southern California, deliver outlaw country-charged rock. Ted's catchy story-songs are fully-realized tales of love, regret, getting older, and getting in trouble. The band stirs up its Americana influences, featuring quick picking and bluesy slide guitar over galloping train beats and swinging shuffles.  
Their first label release, Ghost Train, was recorded at Yellow Dog Studios in Wimberley, TX and produced by Monty Byrom (Big House, Eddie Money). 2017 Winner Hard Rock Rising LA, Jam in The Van (2017) Headlined Sturgis Buffalo Chip (2018)
Ted Z and the Wranglers are currently unsigned and looking for a record label to partner with.  
Press Reviews
"Ted Z and The Wranglers new single "Guests on Sunday Morning" premiering exclusively below is twist on a conventional Sunday morning standard." - Gary Graff
"...the Wayfarer was just waiting for a band like Ted Z and the Wranglers to offer up some more legitimacy to the bar's name....The band's mustachioed frontman Ted Zakka wasn't shy about getting the audience nice and loose as they commenced some tightly spun rock-tinged country tunes.... With the right balance between rowdy party songs and slow balladry, Ted Z and the Wranglers created a barn burner inside the Wayfarer that seemed well worth the trip. " - Nate Jackson
"This album exhibits Zakka's growing abilities as a songwriter with his powerful almost mythical ability to bring a song to life. " - Steve Donofrio
"It's their brand of grassroots, southwestern country-folk that sets them apart... there's an introspective feel to their music, a manner in which inspires thought and reflection. Not content to remain sonically low key, however, their music also spans grittier rock 'n' roll, making them a well-rounded group of musicians and artists. " - Vickye Fisher
"If there's such a thing as a high-functioning rock band, Ted Z and the Wranglers are it. Since getting serious as a band a couple of years ago, they've been on a creative tear..." - Adam Levinus
OC Music ShowCase Article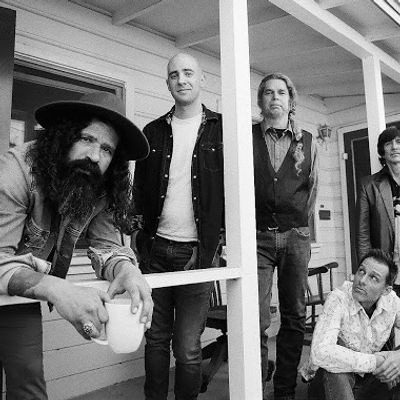 OC Music Showcase Article
Teds latest interview dicussing upcoming album and life during quarantine.
Billboard Magazine Article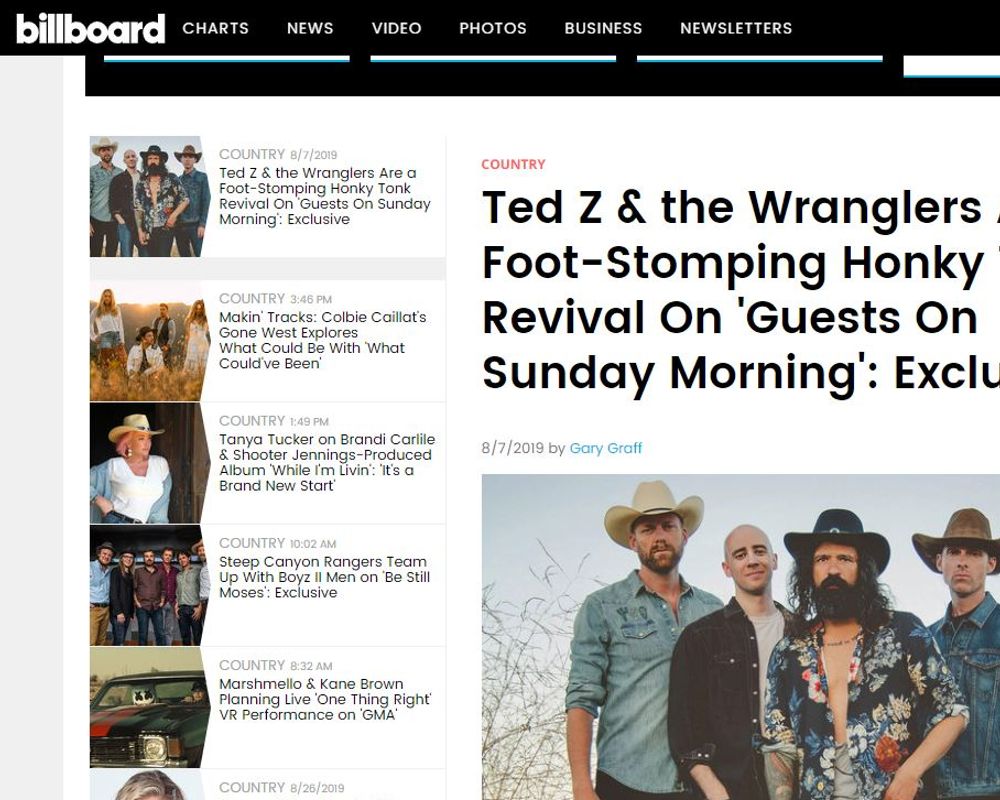 billboard Magazine article
Check out the Billboard Magazines Article about our latest album, Southland.